Co-Hosting Societies
The International Federation of Clinical Neurophysiology and the Swiss Society of Clinical Neurophysiology

Scientific Programme Committee
Clinical Neurophysiology Journal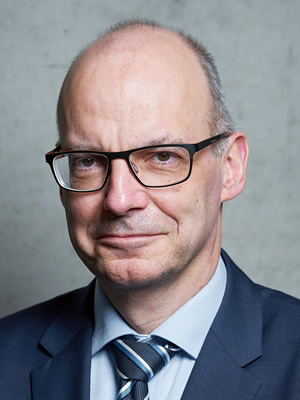 Prof. Ulf Ziemann
Tübingen, Germany
Editor-in-Chief, CLINPH
Robert Barry (AUS)
John Stuart Brittain (UK)
James Colebatch (AUS)
Zafiris Daskalakis (CA)
Olivia Gosseries (BE)
Christian Grefkes (D)
Lisa Hobson-Webb (USA)
Ron Lesser (USA)
David MacDonald (Saudi Arabia)
Andrea Truini (IT)
Kaz Ugawa (Japan)
Clinical Neurophysiology Practice Journal
Prof. Margitta Seeck
Geneva, Switzerland
Editor-in-Chief, CNP
Niels Focke (D)
Pierre Megevand (CH)
Nortina Sharizaila (Malaysia)
Hatice Tankisi (DK)
Josep Valls-Solé (ES)
Local Committee (CH)
Peter Fuhr
Marie-Luise Moro
Krassen Nedeltchev
Thomas Nyffeler
Kai Rösler
Andrea Rossetti
Stephan Rüegg
Olivier Scheidegger
Mary Tolikas
Serge Vulliemoz
Roland Wiest
Your Guide to ICCN 2022
General Meeting Information
Visitor and Travel Information
Geneva
Geneva, Switzerland, at a population of 499,480, is the second most populous city in Switzerland and the most populous city of Romandie, the French speaking part of Switzerland. Geneva is a global city, a financial center, and a worldwide center for diplomacy due to the presence of numerous international organizations, including the headquarters of many agencies of the United Nations and the Red Cross. Geneva hosts the highest number of international organizations in the world, making it an excellent host city for our Congress.
Geneva sits on the western shore of Lake Geneva, offering beautiful views of the water and surrounding snow-capped mountains. While perfect for exploring on foot, many also opt to rent bicycles for easier transportation around the city. Top places to visit include St. Peter's Cathedral, the Reformation Wall, the Flower Clock in the English Garden, and the birthplace of the U.N., Place Neuve. Geneva's close proximity to France offers influence from French culture. Enjoy decadent foods such as fondue and swiss chocolate, as well as fresh seafood, in the many cafes and Michelin-starred restaurants the city has to offer. With no shortage of things to do, Geneva, Switzerland remains a top destination and global hub in Europe. The Geneva, Switzerland time zone is the CET—Central European Time Zone, with the time being UTC/GMT +2 hours.
Travel Airports
The City Centre is situated just 4KM from the Geneva Cointrin International Airport. It is connected to the Geneva Airport railway station, which connects to both the Swiss Federal Railways as well as the French SNCF network. The ICCN Secretariat recommends checking with your airline regarding policies and details on carry-on and checked baggage items.
Hotel Information
The Headquarters hotel for the ICCN 2022 is the Hilton Hotel Geneva:

Hilton Hotel Geneva
Route François-Peyrot
Grand-Saconnex, Switzerland
Map of Switzerland
Birds on Lake Geneva
Beautiful view on Geneva Lake and Montreux
Train at Lavaux Vineyard Terraces at Lake Geneva Alps
Aerial panoramic view of Geneva with fountain and lake Leman
Nyon is a town on the shores of Lake Geneva
The flower clock in Jardin Anglais park in Geneva
Hans-Wilsdorf bridge in Geneva
Meeting Information
Attire
Business or business casual attire are appropriate for ICCN 2022 courses and sessions. Business casual attire is recommended for the Welcome Reception.
Language
The official language of ICCN 2022 is English. All presentations will be given, and all materials will be provided in English. ICCN will not provide simultaneous translation.