Programme Overview
Preliminary Schedule At a Glance
Poster Abstract Submissions
Why Submit an Abstract?
You are invited to submit an abstract for consideration for Poster Session presentation during the 32nd International Congress of Clinical Neurophysiology in Geneva, Switzerland on 4-8 September 2022.
By presenting at the ICCN 2022, you will:
Share your research at the leading international forum for clinical neurophysiologists
Engage in open dialogue with some of the 1,500+ attendees for future collaborative opportunities
Gain recognition among your peers by having your research published in an online supplement of Clinical Neurophysiology, the premier print publication of the clinical neurophysiology field
Submit an Abstract
Please review the instructions within the Oxford Abstracts online form before submitting your abstract. The abstract submission deadline is December 10, 2022 at 11:59 pm (ET).
Submit Your Abstract
Poster Session Times and Author Attendance
Poster Sessions will occur from 8:00 am to 5:00 pm Tuesday through Thursday, corresponding with posted exhibitor hours. Each author will be assigned one day for exhibiting their poster. Authors are required to display their posters all day on the day of their Poster Session during posted exhibitor hours. Authors are expected to stand by and present their posters during their assigned 90-minute Poster Session, which will take place between the morning and afternoon scientific symposia. *By submitting an abstract to ICCN 2022, abstract authors agree that at least one author will attend the meeting and will be available to present on the date and at the time assigned by the Program Planning Committee.
Abstract Acceptances
You will receive your acceptance notice and session timing/instructions via email by January 31, 2022; please keep your email information up-to-date within the Oxford Abstract System to ensure receipt of acceptance. Once poster presentations have been scheduled, the complexity of the program planning process prevents any changes in the type of session, time, or location of any presentation. There are no exceptions.
Abstract acceptance obligates the author to pay the meeting registration fee and attend the assigned Poster Session.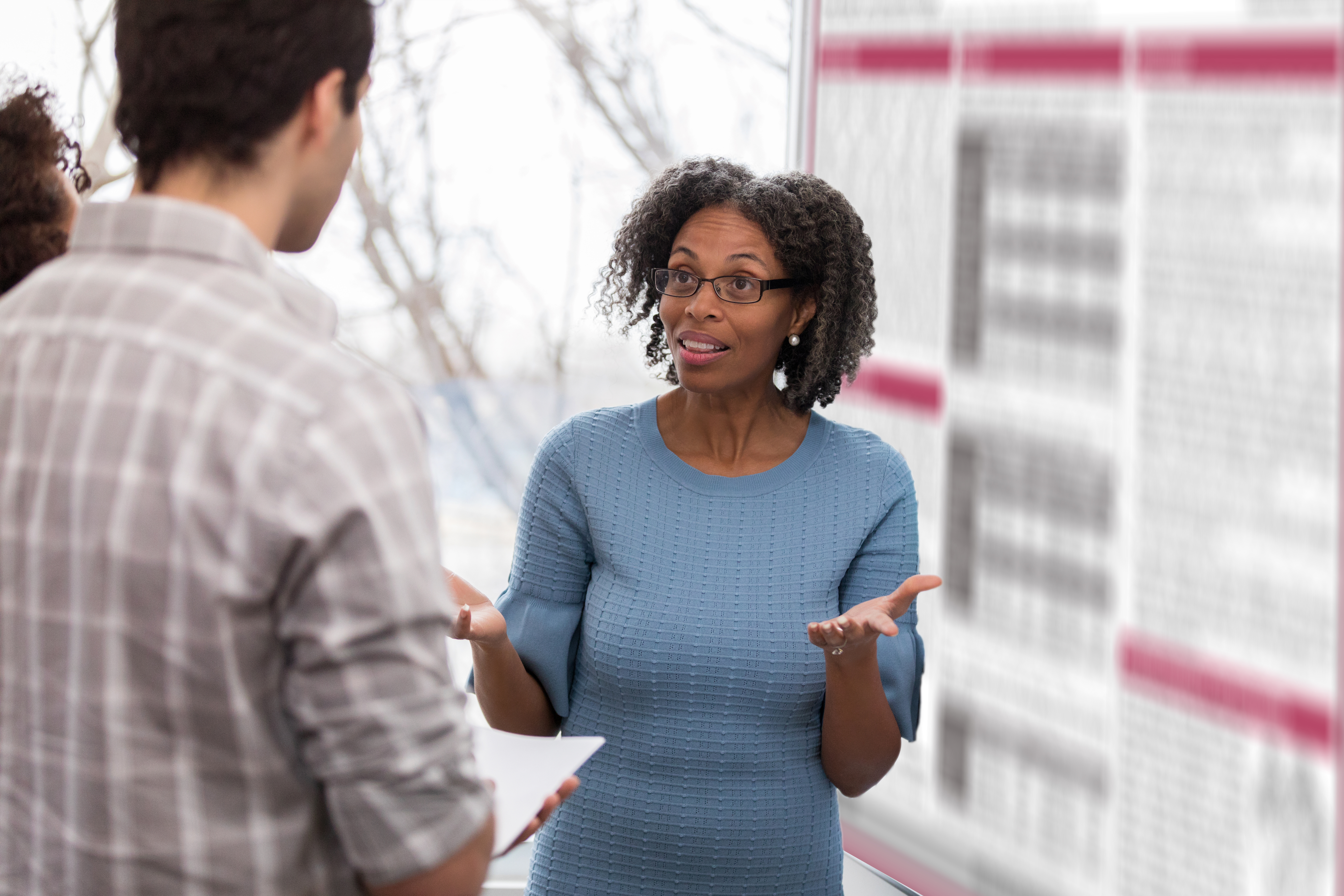 Abstract Withdrawals
Written notification of withdrawal of an abstract must be received by IFCN Headquarters by June 30, 2022 if the abstract cannot be included in the Congress materials. Any withdrawal requests made after June 30, 2022 will be honored by IFCN Headquarters; however, based on the date of the request, the abstract may be included in the materials, and a "Withdrawn by Author" sign will appear on the poster board.
What the Abstract Should and Should Not Include
The Scientific Program Committee reviews each abstract that is submitted. The scientific quality of the abstracts presented contributes substantially toward making the ICCN the leading international forum for new clinical neurophysiology research. Therefore, there is a standard for abstract acceptance. The following guidelines apply to each abstract:
Submitted abstracts are limited to 400 words. The following fields are required for each submission and will count toward the total word limit: Introduction; Methods; Results; Conclusion.
NO Tables, Figures, or Images
Abstract Categories
Abstracts submitted to ICCN 2022 must fit into one of the following categories to be considered for presentation:
A. Medical Condition
Aging
Acute seizure emergencies, status epilepticus
Adult epilepsy
Autoimmune disorders
Central demyelinating disorders
Coma and disorders of consciousness
Dementia and cognitive disorders
Headache and facial pain
Motor neuron disease
Movements disorders (including dystonia)
Muscle diseases
Neuromuscular junction disorders
Neuro-ophthalmologic and neuro-otologic disorders
Neurorehabilitation
Neuroplasticity
Pediatric and neonatal epilepsy
Peripheral neuropathies
Psychiatric and functional
Pain (sensory pathways and sensation, excluding headaches)
Sleep disorders
Spinal cord disorders (incl. degenerative ataxias)
Stroke
Trauma (TBI, head & other parts of the body)
Other
Multiple Medical Conditions listed above apply
B. Neurophysiological Technique
Autonomic studies
Brain-computer interfaces including neurofeedback
Brain stem reflexes (blink, startle, etc.)
Cognitive assessment
Consumer wearable devices
Electroencephalography & EEG monitoring
Electromyography & nerve conduction studies
Evoked and event-related potentials
Functional brain imaging (incl. fMRI, MEG, EEG, NIRS)
High Density EEG
Intra-operative monitoring
Invasive brain stimulation
Invasive EEG
Motor control
Movement disorders
Neuroimaging of brain and spinal cord (incl. MRI, PET, etc.)
Neuroimaging of peripheral nerve and muscle (incl. ultrasound, MRI, etc.)
Neuro-ophthalmologic & neuro-otologic testing
Neurostimulation- other (e.g. spinal cord, cranial and peripheral nerve stimulation, etc.)
Noninvasive brain stimulation (including TMS, tDCS, tACS, etc.)
Polysomnography and related procedures
Quantitative sensory testing
Other
All Nonstandard Acronyms Are Defined
Write in Paragraphs without Headers
Do not include headers or subheads, such as "Introduction" or "Results," in your abstract.
All Presenters Agree to Accept Assigned Poster Session
All Presenters Must Register and Pay to Attend the ICCN
At least one author or co-author of each poster presentation is expected to register to attend ICCN 2022 no later than June 30, 2022.
Previous Publication or Presentation
Abstracts which have been published in journals, meeting proceedings, or other publication, as well as those presented at meetings prior to the 32nd ICCN are eligible and welcome for submission.