Welcome to the website of the Brainstem Special Interest Group!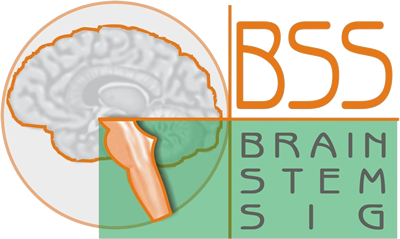 The Brainstem Special Interest Group [BSS] has developed from the former Brainstem Society [BSS]. The Brainstem Society was founded in the 1990's by a group of clinicians and researchers devoted to the brainstem. The Brainstem Society has organized several International Meetings every three to four years, which resulted in several publications.
The Brainstem SIG [BSS] is devoted to the brainstem and all its aspects, from anatomy to neurophysiology, from form to function, from health to disease. The brainstem is a small but most important center in the brain. It serves as a central relay station between spinal cord, cerebellum and cerebrum and is intricately involved in functions ranging from motor control, sensorimotor integration and regulation of autonomic functions to consciousness and attention. Brainstem anatomy and physiology of brainstem functions are complex, and pathophysiological mechanisms are often difficult to understand.
Like the BRAINSTEM SOCIETY in the past, which has been a multidisciplinary organization, also the BRAINSTEM SIG will be a multidisciplinary organization: it is not necessary to be affiliated to any National Society of Clinical Neurophysiology or any other organization to be or become a member of the Brainstem SIG.
With the Brainstem SIG, we want to provide a platform for exchanging ideas evolving around the brainstem, and for promoting further knowledge about its physiology and pathophysiology. The Brainstem SIG is open to everybody, clinicians, researchers, technicians, etc. There is no membership fee, and no formal membership is necessary, although people being interested are encouraged to send an email to the Secretary in order to be entered in the mailing list.
Current activities
The former BRAINSTEM SOCIETY has become the BRAINSTEM SPECIAL INTEREST GROUP of the International Federation of Clinical Neurophysiology. Our new name "Brainstem SIG" allows us to continue using our former abbreviation "BSS" in our logo. The past Scientific Board of the Brainstem Society will continue to serve as an interim executive and scientific board of the new Brainstem SIG until a formal General Assembly can be arranged at the next international meeting, the International Congress of Clinical Neurophysiology 2022 in Geneva, Switzerland.
The last two years were characterized by the corona pandemic, therefore not much activities of the Brainstem SIG have surfaced, although a lot of time and energy has been put in setting up proposals for Scientific Symposia and Educational Courses to be presented at the European Congress of Clinical Neurophysiology, which was first scheduled for May, then October 2021, and finally postponed until 2023, and for the forthcoming International Congress of Clinical Neurophysiology in Geneva, Switzerland, September 04 – 08, 2022. We finally succeeded to have a SIG Symposium, two Scientific Symposia, and an Educational Course accepted in Geneva.
Please come to Geneva and meet us! We will need to form a new Board during the ICCN. Anybody interested? Please let us know!
Contact Information, Application for Membership
Aysegul Gunduz, MD, Department of Neurology, Cerrahpasa Medical Faculty, Istanbul University-Cerrahpasa
Email: aysegul.gunduz@iuc.edu.tr
Markus Kofler, MD, Department of Neurology, Hochzirl Hospital, A-6170 Zirl, Austria
Telephone: +43.5238.501.44100 | Fax: +43.5238.501.45056 | Email: markus.kofler@i-med.ac.at
Brainstem SIG Officers
Working Group Leaders
Department of Neurology
Cerrahpasa Medical Faculty
Istanbul University-Cerrahpasa
Istanbul, Turkey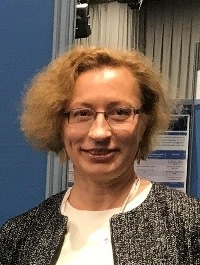 Professor of Clinical Neurophysiology
Turku University Hospital
Turku, Finland
Eleftherios S Papathanasioum
Scientific Board Member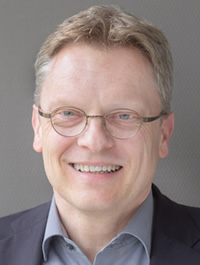 Jens Ellrich
Scientific Board Member
Maximilian Friedrich
Scientific Board Member
Brainstem SIG History
The BrainStem Society was founded by Bram Ongerboer de Visser, Giorgio Cruccu, and Josep Valls-Solé in the late 1990s. It was a club of scientists interested in unraveling some of the unsolved mysteries of brainstem function. Since then seven international meetings have been organized: 1998 in Barcelona, Spain; 2001 in Amsterdam, Netherlands; 2004 in Rome, Italy; 2007 in Mainz, Germany; 2010 in London, United Kingdom; 2014 in Berlin, Germany; and 2018 in Washington, DC, USA. The main focus of the BrainStem Society was always neurophysiology, but at the same time the club was open to related specialties.
Past Brainstem Society Congress Meetings
5th Brainstem Society Congress. London, United Kingdom 2010
6th Brainstem Society Congress. Berlin, Germany 2014
7th Brainstem Society Congress. Washington, DC, USA 2018