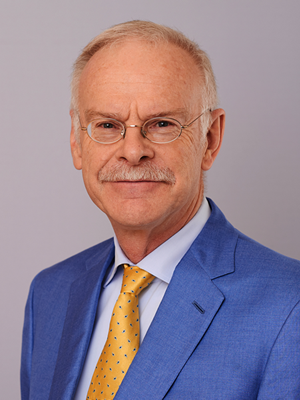 Dear Colleagues,

As 2021 arrives, the IFCN will continue to build upon our 2020 successes and implement our 2018–2022 strategic plan (SP). I invite you to take note of these IFCN activities:   
The 32nd International Congress of Clinical Neurophysiology (ICCN) to be held September 4–8, 2022, in Geneva, Switzerland, and submit a session proposal. The ICCN 2022 program will include several signature courses, as well as symposiums and workshops planned by IFCN member societies and other prominent societies in clinical neurophysiology from Europe and around the world. Pre-congress classes and workshops will provide a solid review of the fundamentals and the latest scientific advances in both central and peripheral clinical neurophysiology. Three days of general and concurrent congress sessions will include honorary lectures, symposia, workshops, controversies sessions, and industry-supported satellite symposia.


The  7th AOCCN  is providing free registration to its virtual congress occurring January 30 until February 1, 2021 and the ECCN in Marseille, France — June 30 will ensue July 3, 2021.  The IFCN ExCo is providing financial support to these congresses through the respective IFCN Chapters, as well as presentation content via the ExCo.


Masterclass series are complimentary educational sessions that are live, allowing the audience to connect with the speaker on a virtual basis.  Join us for the next Masterclass by IFCN presentation on Saturday, January 23, 2021 at 1:00 pm EST.  Professor Hatice Tankisi will present Critical Illness Myopathy and Polyneuropathy.  This lecture will cover the clinical and electrophysiological aspects of critical illness myopathy and polyneuropathy. The focus will be electrodiagnosis of these conditions using both conventional and novel neurophysiological methods but will also mention the clinical feature, risk factors, pathophysiology, incidence, diagnostic criteria and differential diagnosis.


The Brain Stimulation Meeting organization held in Baden-Baden, Germany, was a first larger conference by an IFCN SIG, and we look forward to more soon. If you want to be a member of a SIG, please check our homepage. Initiatives for new SIGs in the area of CN are welcome.


In the first issue of Clinical Neurophysiology in 2021, the third version of the "Safety paper" on TMS will replace the 2009 highly cited predecessor. It is again presented by an international group of opinion leaders led by Professor Simone Rossi. The Guideline addresses whether and when Transcranial Magnetic Stimulation (TMS) can be considered safe.


In 2020, CLINPH experienced approximately a 30% increase in the number of manuscript submissions. The ExCo appreciates the increase in submissions and the leadership that Professor Ulf Ziemann (EiC of CLINPH) and Professor Margitta Seeck (EiC of CNP) provide, thus ensuring that the IFCN journals continue to enhance the CNP research and education.


With more than 2,000 active participants, the IFCN community involved in our activities is growing fast. Please take this opportunity to create an IFCN profile and stay in touch with all the IFCN activities and the CN community. Please feel free to draw attention to these possibilities to your colleagues.
The IFCN ExCo allocates resources to activities with the highest potential of addressing one or more of these objectives, such as implementing short-term tactical and long-term programs that all society members and their members can access. The IFCN looks forward to continuing our mission of promoting the best practices in clinical neurophysiology through education and research worldwide. We will realize our vision to improve healthcare worldwide by understanding the nervous system and optimizing the diagnosis and treating disorders through clinical neurophysiology.
I wish you all the best for the new hopefully better year, many successes in 2021 and continued good health.

Sincerely,
Walter Paulus
IFCN President