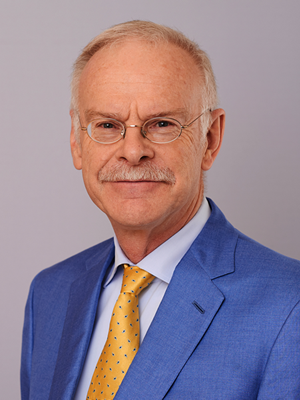 Dear Colleagues,

I invite you to view Professor Mark Hallett's presentation on "Basic Motor Control: How the Brain Makes Movement," which is available further on this webpage. As an educational organization, the IFCN looks forward to providing additional online educational- and research-oriented lectures that span a spectrum of topics and reflect the recommendations received via the IFCN Education Committee survey.
By subscribing to the IFCN Facebook and Twitter account, you receive alerts when new IFCN presentations become available as well as have access to topical content such as interviews with authors who have recently published in the Clinical Neurophysiology or the Clinical Neurophysiology Practice.
"Separating posterior-circulation stroke from vestibular neuritis with quantitative vestibular testing." Clinical Neurophysiology 131:2047 is the Editor's Choice for August. Often the clinical differentiation between vestibular neuritis (VN) and posterior circulation stroke (PCS) is not trivial while their acute treatment would be very different. Learn why studies on video head-impulse tests (vHIT) could provide additional information for the correct etiological diagnosis of acute vestibular syndromes (AVS) and PCS. Link to article.
The educational goals of the IFCN expand into the realm of serving as a resource to the medical device industries. Through the IFCN involvement as Secretariat to the DICOM working group 32, I am pleased to announce the acceptance of DICOM Supplement 217 Neurophysiology Waveforms. You may view the final text to the supplement at either of these links:
I wish you good health.
Sincerely,
Walter Paulus
IFCN President