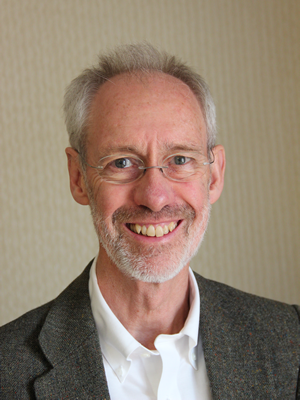 President's Letter. September 2023.
It is with sadness that I announce the recent death of Vedran Deletis. He completed his doctoral thesis in Clinical Neurophysiology and was Director of the Intraoperative Neurophysiology Department in St. Luke's/Roosevelt Hospital and an Associate Professor at the Albert Einstein College of Medicine in New York. He dedicated his career to Intraoperative Neurophysiology (ION). Dr Deletis established a hugely successful fellowship program for ION in New York; its fellows went on to spread their knowledge and experience throughout the world. He published numerous papers in ION, especially on ION of the motor system and was editor of one of the leading books in the field of Intraoperative Neurophysiology in Neurosurgery and a founder of the International Society for Intraoperative Neurophysiology (ISIN) and served as its first president. He was a giant of ION whose life's work and legacy will surely endure beyond his passing.
In happier news, IFCN has recently been pleased to add a new set of on-line teaching material to its website. Few have done more for Clinical Neurophysiology and for education than Erik Stalberg and now he has most kindly now made available to us a series of lectures and demonstrations of nerve conduction and EMG studies, from individual nerves to complex procedures, some short and some far longer. I commend to those in training and to all those longer in the tooth who'd like to be refreshed in their practice. I take this opportunity to thank him, on behalf of IFCN as well as present and future trainees.
When you look at these, since I hope you will, you'll notice that our website is smartening up slowly but surely as well. We, (by which I mean Kim Zaiss and Tina Shahrizaila in particular) are upgrading it, especially for on-line education. Those who have been involved in IT will realise that such matters are never as simple as they appear, so please be patient while we do this in addition to other more routine work.
While those from the northern hemisphere were enjoying some summer holidays your hard working IFCN officers have not been idle. Last month our secretary, treasurer and I visited our colleagues in the Indonesian Society in Jakarta to help organised next year's ICCN and to inspect the conference centre. We had had many Zoom meetings in this regard, but there is still no substitute for sitting in a room to help move things forward to and truly understand what will be best for a mainly South-East Asian community in Clinical Neurophysiology.
Our visit to the Congress Centre was fascinating, not least because after 30 years it is being completely renovated inside. We were shown round by workmen and staff, and everyone wore hard hats, (see photo). The centre will work for us very well and is only a few hundred metres from the reasonably priced congress hotel, and in quieter part of the city around a park with the largest football stadium in the country at its centre. I take this opportunity to thank all our Indonesian hosts for their work and their hospitality. Our site visits also extended to restaurants for dinner, with a beautiful one again within walking distance from the hotels.
Next stop for Tina and I was a short visit to Da Nang in Vietnam for the South-East Asian Neurological Association Congress. It opened with speeches and then the excitement of dancing girls followed immediately by a short talk from your president. Rarely can the mood in any room in history have flattened so quickly.
It was fascinating to attend the meeting to see how colleagues' congresses work. There were other highlights too. We were richly entertained to dinner by our Vietnamese hosts, for instance. The congress hotel looked out over a busy road to a long beach. Before and after work the beaches were full as people bathed, most having arrived on motorbikes. (photo). I thought they were a hardy bunch, being used to British sea temperatures, but when I swam I found it was warm; 30 degrees C. or so.
A highlight was the gala dinner, outdoors and unfolding over 3 hours or so. As we enjoyed our meal, on stage there was a series of awards as eminent teachers in the region were honoured with awards. It was touching to see these older guys, (and they were men in those days) venerated by their students, who now have become themselves leaders. Each gave a speech of thanks and one man said that if his students were not better than him, he thought he had failed.
Then came two singers for a short interlude, they alternated and behind each came the dancing girls again, with a costume change for each number. But then, for around 90 minutes, each national society then came up on stage to sing a number or to dance. At the end all those stuffy guests from the UK and beyond were yanked up as well to sing their hearts out, to Mary Hopkin's 'Those Were the Days.' Whatever you may think of karaoke, the effect of the evening was to cement togetherness and a shared enjoyment in each other's company which was a joy to behold. Don't expect ExCo to break into song at the next ICCN just yet though. Thanks to our hosts and to the SEANA for the invitation and for an excellent congress and unforgettable gala. (photo).
Lastly as I write, we hear of the earthquake in Morocco and the floods in Libya. Our wishes to those from our community in those countries. It is a year or so since we also expressed sympathy with Ukrainian colleagues for their man-made disaster and thoughts remain with them. These are all terrible reminders of the many conflicts between people around the world, and of the devastating consequences of natural disasters and man-made climate change. Though we might like science and medicine to exist beyond and above these, we know that in truth it cannot. Our job, to improve diagnosis and treatment of neurological and other conditions, must work round these as best we can.
Best wishes,
Jonathan Cole
---
Editor's Choice – Clinical Neurophysiology
Professor Ulf Ziemann, Editor's Choice – Clinical Neurophysiology, January 2023.
Ozaki I, Akaza M, Watanabe T, Miyano Y, Adachi Y, Kawabata S. Detailed magnetoelectric analysis of nerve impulse propagation along the brachial plexus. Clin Neurophysiol. 2023; 145.
This paper shows results from magnetoneurography, a novel non-invasive functional imaging modality, which may allow visualization of nerve impulse conduction along the brachial plexus. Ozaki and colleagues recorded neuromagnetic fields following median nerve stimulation above the clavicle with a SQUID biomagnetometer system in control participants, and compared these data with compound nerve action potentials (CNAPs) recordings using 12 electrodes over the brachial plexus. They found that, in the magnetic field analysis, the peaks and troughs of the intra-axonal biphasic current waveforms coincided with the zero-crossings of triphasic CNAP waveforms and that the amplitudes of CNAPs and current moments were linearly correlated. Magnetic field analysis visualizes not only intra-axonal currents, but also transmembrane volume currents, which were in turn in good agreement with the surface potential field. These findings show that time-resolved imaging of impulse propagation through the brachial plexus after peripheral nerve stimulation is possible. Their next will be to the demonstrate utility of magnetoneurography in clinical populations with pathology of the brachial plexus.
Professor Margitta Seeck, Editor's Choice, Clinical Neurophysiology Practice, January 2023.
Haykal MA, Menkes DL. The clinical neurophysiology of COVID-19-direct infection, long-term sequelae and para-immunization responses: A literature review
It became soon evident that the disease associated with SARS-CoV-2 affects also both the central and peripheral system. Later the long-term consequences, mainly on the nervous system, emerged, many aspects of which are best investigated with neurophysiological methods. Menkes and Haykal summarize the scope of diagnostic studies and their relation to acute and chronic effects, including complications of SARS-CoV-2 vaccination. The disease is not over yet, and we expect more studies with neurophysiological tools, in particular regarding the monitoring of long-term effects and their treatment.
Professor Ulf Ziemann, Editor's Choice – Clinical Neurophysiology, December 2022.
Visani E, Panzica F, Eleopra R, Rossi Sebastiano D, Lanteri P, Devigili G, Dotta S, Rinaldo S, Franceschetti S. MRI-guided focused-ultrasound thalamotomy in essential tremor: Immediate and delayed changes in cortico-muscular coherence and cortico-cortical out-strength. Clinical Neurophysiology 2022;144:67-71.
Magnetic-Resonance-guided Focused-Ultrasound (MRgFUS) targeting the ventralis-intermediate nucleus (VIM) in the thalamus has emerged as a promising treatment for medication-refractory ET patients, with immediate clinical effects. This study used MEG and EMG to measure cortico-muscular coherence, (CMC), and cortico-cortical out-strength in the motor cortical network during isometric extension of the right hand to show the underlying neurophysiological mechanisms of this response. The clinical benefits were associated with restoration of CMC to the affected hand which may be sustained by long-term plasticity in cortico-cortical network communication.
Professor Margitta Seeck, Editor's Choice, Clinical Neurophysiology Practice, December 2022.
Pia De Stefano, Eric Ménétré, Serge Vulliémoz, Pieter Van Mierlo, Margitta Seeck, Changes of interictal epileptiform discharges during medication withdrawal and seizures: A scalp EEG marker of epileptogenicity, Clinical Neurophysiology Practice, Volume 7, 2022, 279-284.
Using semi-automatic spike counting, the authors showed that withdrawal of antiseizure medication (ASM) increased the rate of interictal (focal) epileptiform discharges (IEDs), compared to baseline, and was related to increased likelihood of seizure occurrence. This means that an increase of IEDs in the routine EEG during follow-up is not a benign finding, but may reflect worsening of the epileptic disorder and should initiate a request for drug levels.
View the Message Archive