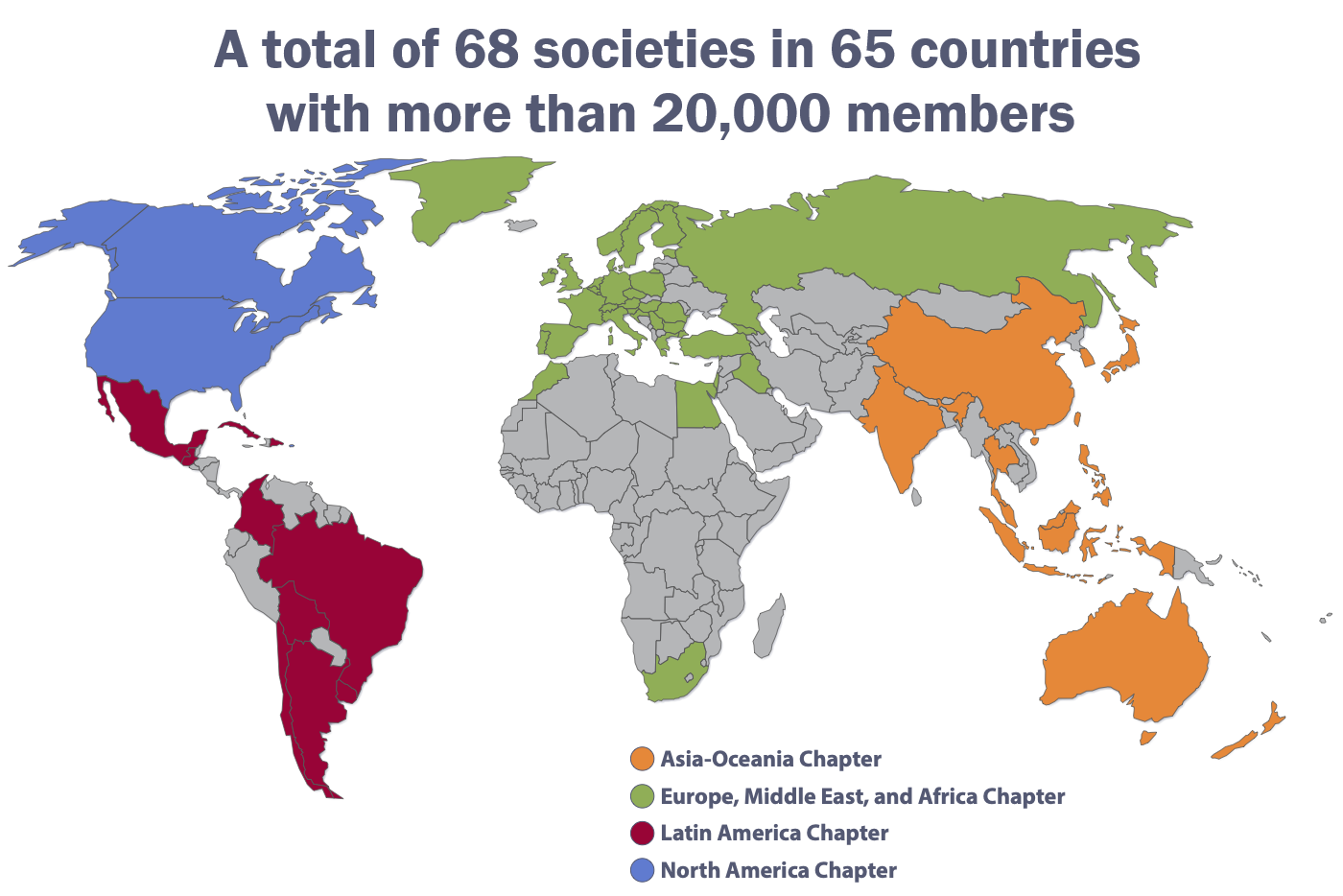 The Federation has four chapters which are the Asian-Oceania; the Europe, Middle East, and Africa Chapter; the Latin America; and the North America.
Within IFCN governance, each chapter has a representative on ExCo (or the Board of Directors).  Most have their own committees and organize chapter meetings, usually held every four years between the international congresses of clinical neurophysiology. The chapters also have their own identities.
Chapters share a common goal, to preserve and to improve clinical neurophysiology in their national societies, though their roles differ. The NA Chapter serves two large countries, whereas the EMEAC includes 35 societies, the AOC includes 12, and the LAC includes 11. The development of clinical neurophysiology also differs widely between countries. Their work includes organizing scientific and educational meetings and supporting trainees and visiting professors. The IFCN supports the chapters financially in these activities.